See on Scoop.it – Bleeding EdgeSchool Libraries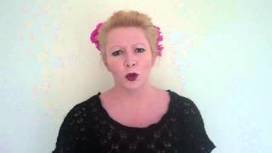 Tara introduces her keynote address for the School Library Association of Victoria. Her presentation is titled "Note to self: note taking and the control of …
Cindy Tschernitz's insight:
School Libraries a new frontier – a world of opportunities: a conference for teacher-librarians and school leaders
Presented by the School Library Association of Victoria
Friday 15 March 2013
Etihad Stadium, Docklands
Introduction
Learning has become a participatory process in schools. In recent years many have joined online professional learning networks developed through the partnership of the School Library Association of Victoria and State Library of Victoria to grow their experience and knowledge within a worldwide context. The opportunities are limitless, it is all about participating. This year we look forward to exploring the multiple information sources required for transliteracy; research skills in the national curriculum; the integration of technology into learning, changing library spaces and reading in a digital age. With the theme 'Participate, Engage, Shine' we look forward to another exciting year of learning in 2013.
New technologies, a diversity of resource formats and a continuous journey of learning have become familiar landscape for school library staff. In 2013, school libraries are in a transformative period, the accelerating changes of the Australian Curriculum and AITSL national professional standards for teachers is changing the education landscape and as a consequence the role of the library. It is both an exciting and challenging time. Overwhelmingly, it is a time to participate, engage and shine to ensure success for both yourself and your students.
The newly appointed Professor of Education and Head of the School of Teacher Education at Charles Sturt University (CSU), Professor Tara Brabazon will lead the day with a provocative keynote "Note to Self: Note taking and the control of information" that will challenge our thoughts on student learning and Patricia Cowling, Principal Genazzano FCJ College and the 2012 SLAV School Leaders Award Winner will present the closing address, "A Principal's View of school libraries". In between we will examine new standards, Dr Graeme Hall and Ms Emma Scott will look at AITSL standards and how they will impact on teacher-librarians and Renate Beilharz will introduce us to the new cataloguing standards RDA/FRBR and the impact of the semantic web.
The afternoon brings us three dynamic concurrent sessions facilitated by practitioners. Attend a workshop on getting ready for RDA, learn about how to best use new library systems and how they enhance learning outcomes or look at different models for data gathering and analysis.
So join us and "Participate, Engage and Shine" at the first conference for 2013.
Registrations will open the 30 January. Dont miss out, lodge your expression of interest and be the first to be emailed the full conference program http://www.slav.schools.net.au/downloads/07conference/Express_Interest.pdf
See on www.youtube.com